It's amazing to see what kind of a heated debate a potential speed of learning can sparkle. A couple of weeks ago, I was reading a post on Reddit titled:
How much do you expect a student to learn and be able to speak a new language in one semester with classes once or twice a week? (September to November)
Here are some of the answers.
You need to speak with native speakers. The only way to truly advance in a language is to speak with people. Taking classes can help you form a base but to advance to a level of proficiency you need to study and practice everyday in your own life. Most of the time, I feel language classes are too slow.
This discussion is nothing new. It pops up now and then on different websites and fora. Almost with no exceptions, answers tend to fall into one of the following categories.
Common Learning Myths – to Learn a Language in 6 Months, You Have To:
1) Live, breathe and sniff a language around the clock.
This advice is as great as it is unrealistic unless you want to get a first-class ticket to the "burnout" town with intermediate stations at "I-start-hating-languages" and "No-I-can't-grab-a-beer-with-you-because-I-must-learn," of course.
2) Be an experienced learner 
It's impossible not to agree with this point. Language learning veterans certainly enjoy a faster learning curve with every next language they learn. However, I would argue that often it is so, simply because they have developed a language learning routine.
3) Give up and cry deeply
But what about an average language learner?
Is it impossible for him to learn a language fast? Do you need to renounce the material world and live in a ram-shackled hut in the Himalayas to pull it off?
If I didn't know a thing or two things about rapid learning, I would probably get this impression.
And I would be wrong.
I am more than sure that the main reason people fail to learn quickly is that they do not know how to do it. And thus, they do not realize what kind of feats they are capable of.
What if I could show you the specific techniques you should use?
How quickly could you learn a language then?
Mateusz (or Mathew, if you prefer an Americanized version) is a student of mine and a rookie in the world of language learning who learned German from scratch to B2/C1 level in 5 months.
To top it off, after five months he had taken the Goethe-Zertifikat B2 exam and passed it
How?
I will get to that.
I will try to share our learning plan and what we did in as many details as I can in the hope that you will try to replicate these results.
Some background and introduction
Initially, I wanted to write this article in the form of an interview. However, I quickly changed my mind. It would leave dozens of bigger and smaller questions unanswered. Not to mention – most interviews are boring. So it's more of a hybrid.

I think that this format should allow you to get the most value out of it. Let's get to know a bit of something about our language hero.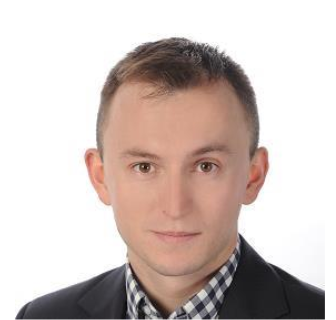 1) Tell us first about yourself: I am 26 years old and a doctor intern (a soon-to-be hematologist).
2) What was your previous experience with languages before our mutual challenge – Learning English from the age of 12 – private and regular school lessons. It definitely didn't go swimmingly. I actually considered myself to be linguistically retarded. Sometimes even my native tongue (Polish) seems to be problematic.
3) How much time did you need to achieve a B2 level in English – Over 10 years, I think.
As you can see, Mathew had almost no language experience. What's worse, he considered himself to be bad at learning languages.
What's even worse, when I asked him if he knew something about rapid learning strategies, he just answered, "Kind of, but somehow I do not believe in these methods."
Not the most fabulous beginning of our mission, huh?
As you can see, he had every reason to fail, and yet, he succeeded. One of the main reasons why he was able to pull it off was that he was a great student.
What makes a good student?

I have taught many students throughout the years. Even though most of them learn relatively fast and achieve B1/B2 level in about 12 months, just a few of them get to B2 level in 4-8 months.

Some character traits make them unique.
1) being motivated
Without it, most people wring their hands and give up upon suffering the first major setback. That's why you need it so much at the beginning.
Mathew's motivation was apparent and specific. He wanted to learn German asap to "have an opportunity of doing my medical specialization in Switzerland." That allowed him to bounce back from every obstacle he encountered.
Of course, you should be aware that motivation alone doesn't suffice. You need to create habits and build learning systems as quickly as it is only possible.
Another trait which can help you with that is:
2) being disciplined
It's the prerequisite for effective learning.
I mean, how else are you going to follow through on our plan? Luckily for you, you don't need to be disciplined by nature. You can awaken this trait by betting. (read more about it here).
Mathew's workload was considerable. I knew that at some point, he would say, "that's enough. I deserve a break". I mean, who wouldn't? I made sure that his motivation to keep maintaining his learning pace was sufficient.
How?
We made bets. Failing to do his daily tasks would cost him dearly. Understandably, he was able to resist the temptation to bum around.
The last character trait which a good student should possess is:
3) being coachable
Why is it so important? Because of your ego.
Some people can't take advice. It doesn't matter that I explain step-by-step why some strategy works and the other one doesn't. After a short time, they backslide to their wicked ways.
I vividly remember one woman I taught. She was progressing fast, which, I thought naively, was a good sign. One day, out of the blue, she told me that, for now, she is going to put her German in the back-burner. I knew that something was off about this situation.
"Why? Aren't you happy with your progress?" I asked.
"I am. I have never learned so fast in my life".
"Then what's the problem?"
"Uhm, honestly, I just like my old methods better."
Not that her methods were any easier or more pleasant, mind you. No. She just preferred to learn how she always did. It only shows that you can't change every person's approach to learning.
How to Learn German from Scratch to a b2 Level in 5 Months – How Much Time Was Needed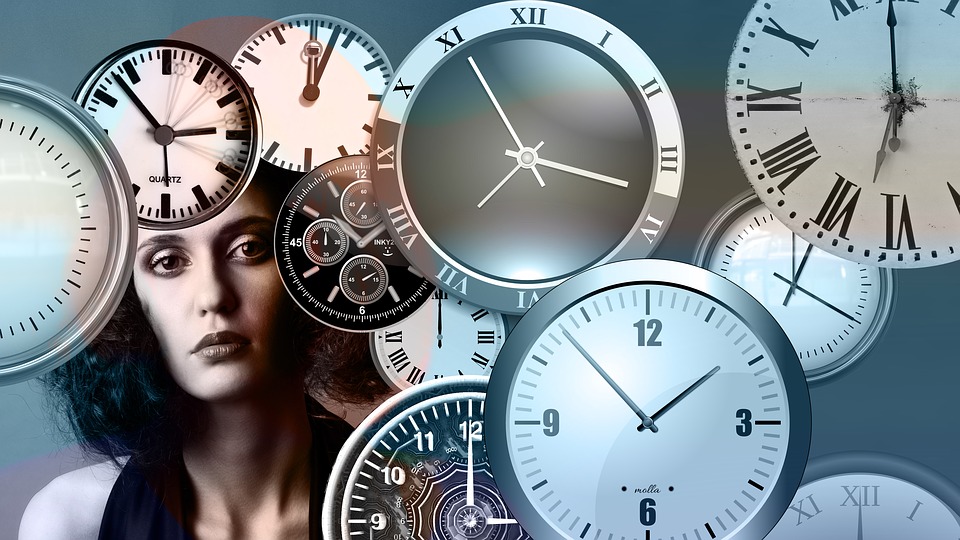 Before we move on to Mathew's total learning time, let's put things in perspective and answer the following question first.
How much time do you need to learn German to a B2 level?
A quick google search shows that The Foreign Service Institute (FSI) suggests that you need about 750 hours to get to this level.
An offer of many German-language schools seems to confirm this number. Usually, you need to spend about 500 – 700 hours in a course and then add about 100-200 hours for learning at home.
It's worth remembering that these numbers may vary depending on your mother tongue and knowledge of other languages. But as for our case, they certainly look solid.
How many words do you need to learn German to a B2 level?
People who take B2 exams are usually expected to know anywhere between 3 and 4,5 k words.
How much time did Mathew need to learn German to B2 level?
For five months, we met, on average, two hours per week.
Yes, just two hours per week. Funny enough, that contrasts starkly with intensive courses where you have to spend about 30 hours per week at your language school. Of course, he also learned at home. On average, he learned about 3 hours each day (including our meetings).
The total time he needed to get to B2 level amounts to
150 x 3 = 450 hours.
For a rookie who knew just one foreign language before he decided to take on this challenge, it's undoubtedly impressive.
But what's even more impressive is Mathew's vocabulary size after five months. Altogether, he learned about 6700 words (yep, we counted).
That means that vocabulary-wise, he surpassed most of the requirements for this level. He could read most of the things he wanted to, including newspapers, and could also speak about a variety of subjects.
Although it was apparent that his vocabulary wasn't fully consolidated at this point since he had to struggle for quite a few words.
Learn German From Scratch To a B2 Level In 5 Months – Mathew's results
Initially, our goal was to get to a B2 level in 6 months so Mathew could take the B2 Goethe exam and ace it. Interestingly, he managed to do it in 5 months! Here is his pride and joy: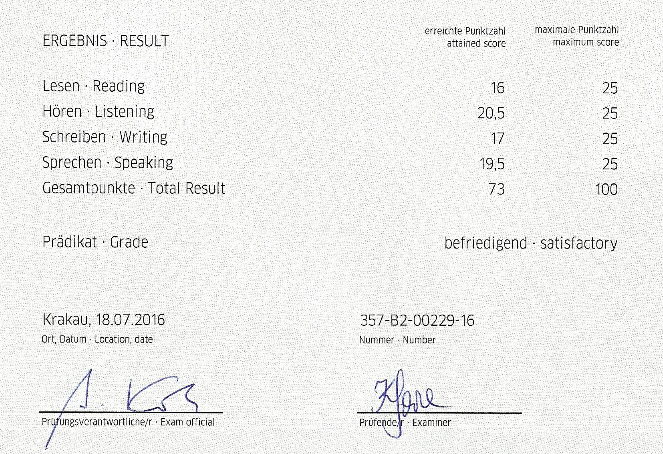 Results are not bad, but I expected them to be much higher. Mathew had a firm grasp of the language. I guess that in the end, stress got to him as he had no previous experience with such exams.
Learn German From Scratch To a B2 Level In 5 Months – A Study Plan
I decided to break everything down for you so you can, hopefully, follow this plan.
Materials
We only used four things
a pocket dictionary
a grammar book
That's it. There is power in simplicity.
Learn German From Scratch To a B2 Level – The first 2 weeks
During first four hours I taught Mathew
No listening and no reading
I think that the things mentioned above are quite clear. What might not be that obvious is why
I forbade Mathew to read and listen to anything for the first three months.
"Why?!" I can hear you screaming! It doesn't make any sense! Or does it?
If you know how to acquire vocabulary, you do not context to do it. You can learn the first 3-5 thousand words directly from frequency lists. It allows you to save a lot of time simply by not being forced to go through all those crappy dialogs in textbooks.
What's more, most people assume that you need to start listening to your target language right away. That's, forgive me for being so blunt, moronic. If you only know 200 or 600 words and almost no grammar, how much of the return rate can you get from one hour of listening?
Sure, there is some value in it – you can get used to the prosody and so on, but all in all, it's not worth it.
No conversational partners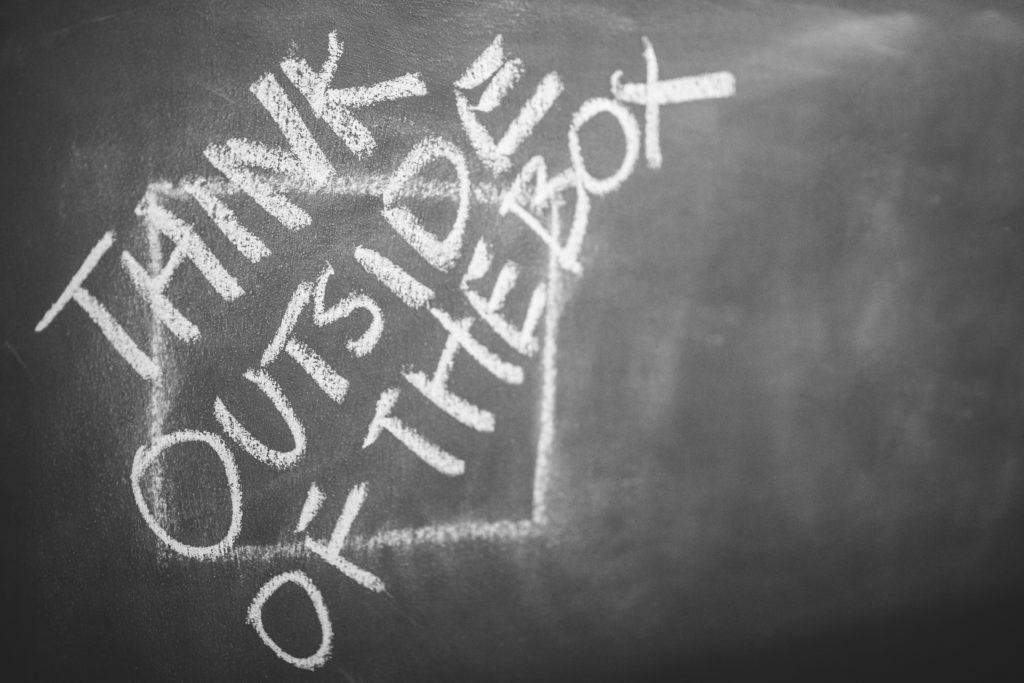 Ok, so that might be another thing which might seem bizarre to you – Mathew had no other conversational partners besides me. Not that it was forbidden or anything, his schedule was too hectic to find any people who would be willing to conform to it.
So yes, as weird as it may be, there is a good explanation of why it didn't influence Mathew's progress negatively. What people fail to understand that conversations require two things from you:
1) Understanding
If you listen a lot, even without any magical techniques, the day will come when you will be able to understand what is being said (assuming that you practice your grammar and vocabulary).
2) Being able to express yourself
This is usually the result of two things
having a good command of grammar

learning and activating words
Do you need a lot of conversational partners to do it?
Of course not!
Learn German From Scratch To a B2 Level – Weeks 2-12
Speaking
After the first two weeks, we dove right into speaking. It was something new for him as he said, " our conversations started after just a few hours, and surprisingly, they were not trivial but revolved around many topics."
Usually, we started every lesson in the same way. First, I asked him to tell me what he did last week/weekend so he could activate past tenses. He also had to ask some questions using the grammar constructions we had covered so far.
Once again, it might seem strange, but keep in mind that most of the time, students talk far more often than they ask questions. Thus, the imbalance ensues.
In extreme cases, someone might be able to talk quite fluently and still not be able to ask a question without hesitation. This can cripple almost any conversation.
Teaching Mathew how to activate his vocabulary
Of course, if Mathew had a chance only to speak with me, he wouldn't get far. That's why I taught him some other methods to activate his vocabulary and practice his fluency.
Among others, I taught him how he could talk with himself at home (more about it here).
The main focus – vocabulary acquisition
The main focus during this period was learning as many words as possible. On average, Mathew learned between 35-40 words each day.
Learn German From Scratch To a B2 Level – Weeks 12-16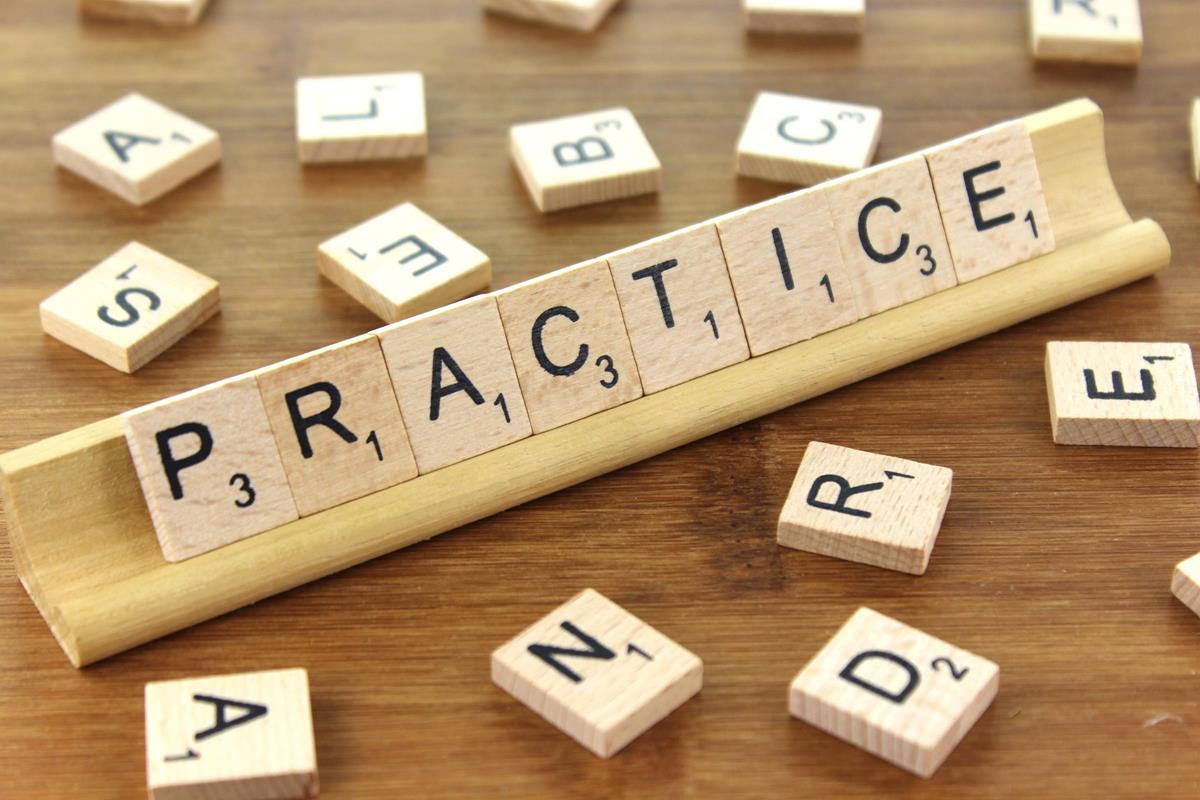 Listening and writing
It was the time when Mathew started reading a couple of articles per week, as well as listening to News in Slow German for at least 30-40 minutes each day.
As you probably recall, he didn't listen to anything or anyone else but me for the first months. Understandably, his comprehension, at the very beginning, was very low. He could get only
about 20-25% of what he heard during the first couple of days. But what happened next blew his mind.
His comprehension rose to about 80 % within 2-3 weeks. After that, he switched to listening to the regular German radio.
Were his listening skills perfect when he took his exam? Of course not. They are always one of the most challenging things to improve. But as you could see, they were good enough to pass a listening part of the test.
Utilizing passive learning
Active learning is undoubtedly the most powerful language learning tool one might use. But it always works better when you combine it with passive learning.
That's why I taught Mathew how to surround himself with a language to get even more out of his studies.
Learn German From Scratch To a B2 Level – Weeks 16-20
It was the most boring period of our preparation. In addition to doing all the previously mentioned things, I started teaching Mathew how to solve and approach all the parts of the exam. It doesn't sound exciting, but it's a crucial element if you want to pass a certificate. You need to create a habit of solving different examination parts in a particular manner. 
It's worth mentioning that we used some basic mnemonics to improve Mathew's presentation skills. Being able to quickly memorize a rough plan of what you would like to say helps to take the edge off.
How To Learn German From Scratch To a B2 Level In 5 Months – Summary
As you can see, rapid learning is undoubtedly doable even if you want to learn German from scratch to a B2 level in 5 months or faster. I have done it with dozens of students using the outlined strategy, and results are always great.
Of course, it might not be easy to start applying it to your learning right from the start. After all, it requires a little bit different approach to language learning than the one which is commonly accepted, but it works like a charm.
If you ever replicate this strategy, please drop me a message and let me know how it went.
Happy learnings!
Vocabulary Labs
Interested in all the methods and strategies that we have used to learn German within that time? Check out my language course Vocabulary Labs. You can read dozens of similar testimonials here. It has been used by hundreds of learners to master over 40 different languages.
Done reading? Time to learn!
Reading articles online is a great way to expand your knowledge. However, the sad thing is that after barely 1 day, we tend to forget most of the things we have read. 
I am on the mission to change it. I have created over 20 flashcards that you can download to truly learn information from this article. It's enough to download ANKI, and you're good to go. This way, you will be able to speed up your learning in a more impactful way.