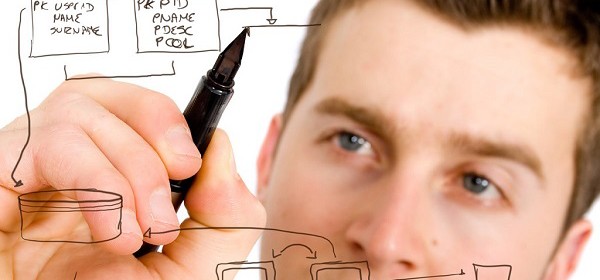 You know that feeling, don't you?
You have finally mustered the motivation to sit down and learn. It's better than that - you actually know what you want to learn! But somehow, you can't get in the "right mood."
There are so many things to do. Where should you start? The clock keeps ticking, but you still gaze emptily at your book (or screen).
Another tick of the clock. You start getting anxious. Your initial excitement starts dwindling. Another tick. "UMM, maybe today is not the best day to learn." A few ticks later, you find yourself spiraling down into the blame and shame of watching dozens of silly cat videos on YT.
The thing is - it's not your fault.
You didn't even notice that Chaos and his buddy Disorganization had snuck right behind you and silently strangled your will to learn.
The truth is that in order to learn effectively you need a learning plan.
And no - it doesn't need to be overly sophisticated.
Here is the simple learning plan I like to use to explain how effective learning looks like.
---
How to Create a Simple Learning Plan
---
1. Elimination of distractions
Let's be honest for a second - you're not a 17th-century hermit. Learning a language for 3 hours might not be as tempting as watching another "7 reasons why you should learn a foreign language" video on YT.
It's perfectly understandable. It's within our defective nature to be distracted. If you're delusional, you will try to rely only on your strong will.
For all the others - I would suggest that you turn off your mobile phone and block distracting websites with software.
Done? Great.
There is one more thing to take care of. Eliminate the human factor. The true work is always done in solitude.
Take it from Franz Kafka. As much as he loved his lovely fiancée, he couldn't stand her presence while he was working.
You once said that you would like to sit beside me while I write. Listen, in that case, I could not write at all. For writing means revealing oneself to excess; that utmost of self-revelation and surrender, in which a human being, when involved with others, would feel he was losing himself, and from which, therefore, he will always shrink as long as he is in his right mind.… That is why one can never be alone enough when one writes, why there can never be enough silence around one when one writes, why even night is not night enough.
---
2. Allocation of attention
Blocking or at least limiting the number of distractions allows you to focus more deeply on your learning task. On just one task. Not four or two - one is the number.
"But why? What about multitasking? I am good at it!"
First of all, no, you are not.
Secondly, let me ask you a question. Do you remember when you were little, and you believed in Santa and elves?
Only when you grew up, it turned out that your toys weren't produced in a magic factory. It was a filthy sweat house somewhere in Asia. Being able to multitask is just another myth we like to believe in.
---
The Math Of Attention
Let's say that your attention equals 1. What if you divide it between two tasks?
It seems reasonable to believe that each one of them would have an assigned value of 0,5, right?
RINGDINGINGING. Wrong.
It would be more like 0,3, at the very best. We weren't born to multitask. Especially when it comes to cognitively demanding tasks. The sooner you come to terms with it, the better.
---
3. Encoding strategies
The next step is to define your preferred encoding strategies. If the only encoding strategy you have used so far is mindless cramming - please stop. A small panda dies somewhere in the world every time you do that.
The choice might be difficult. There are myriads of strategies to choose from. You should start experimenting with as many of them as you can to find the ones you prefer.
It might seem like a daunting task.
However, taking into consideration that you have 3-4 decades of professional learning ahead of you, I would strongly suggest that you at least get familiar with them.
You can use:
And dozens of others.
They are not equally useful, and their choice may depend on the subject you learn. But one thing is clear - the more methods you master, the more effective (and fun) your learning gets.
---
4. Evaluation
Good learners always evaluate their learning effectiveness. The common mistake many people do is saying, "This method works for me."
But how can you tell?
Do you track your effectiveness?
Pay attention to how much you remember after a certain period of time after your studying session. Examine how this result is correlated to your encoding strategy.
---
Creating a Simple Learning Plan - Summary
Learning is not just about finding motivation and merely sitting down. You and I live in a world that is hell-bent on distracting us. And it does that amazingly well.
What's more, without reflecting on the effectiveness of the methods you use, you might find yourself spinning your wheels and making the same silly mistakes time after time.
Having a solid plan, however simple it is, is a step in the right direction.
Give it a try and let me know how it goes!
---
Done reading? Time to learn!
Reading articles online is a great way to expand your knowledge. However, the sad thing is that after barely 1 day, we tend to forget most of the things we have read.
I am on the mission to change it. I have created over 6 flashcards that you can download to truly learn information from this article. It's enough to download ANKI, and you're good to go. This way, you will be able to speed up your learning in a more impactful way.
---