If you ask almost anyone, he will tell you this – "Building durable habits is damn hard".
I find it really fascinating!
We have literally dozens of automated routines which we carry out throughout the day.
You wake up – you brush your teeth.
You hear your mobile buzzing – you reach for it to check a new text message.
You pass the confectionery, start drooling, run inside and shove your head into the nearest cake.
Yet, just a few of them are truly positive and life-changing.
I mean, it is understandable if you really think about it.
Our default mode is energy conservation.
My brain, your brain, every brain is the same.
It doesn't give a flying f* about coming up with new ideas or creating new learning systems.
You have to trick it into doing it.
What Habits Really Are
Once again – your brain couldn't be bothered less to learn Swahili or another language which you don't have any contact with. That requires energy. And energy is in short supply.
Basically, any new activity which you take up is very energy-consuming.
There are no established, efficient neural networks which are able to diminish the energy costs.
Because this is exactly how you should start thinking about habits.
Habits are simply neural pathways. The more you strain them, the thicker they become. If they become thick enough, carrying out a giving activity goes into an autopilot mode.
It's true for any kind of activity. Lick your foot every time you have a glass of water and soon enough you will find yourself doing it in the most unusual places.
How To Build Durable Habits
One of the frameworks which I teach my students is this (interested in other super-effective ways of creating habits? – click here):
0) Be brutally honest with yourself
1) Decrease activation energy of an activity
2) Remove / minimize distractions
3) Set goals at the absolute minimal level
4) Tie a new habit to the preexisting routine / habit
Let's see how these elements come together.
Be Brutally Honest With Yourself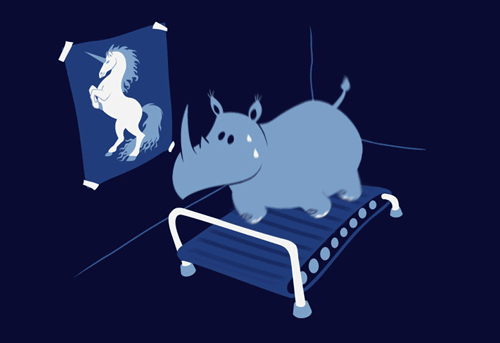 Although it is not really a part of the framework, it is definitely a prerequisite.
You know that feeling when a person close to you regularly does something stupid?
You try to beg, plead and bargain to prevent him from doing it.
You appeal to his common sense. All in vain.
Usually, you get lackluster, "sure, I think I will try it", in return.
Which, of course, is just another way of saying, "no way in hell I am doing that".
But it's easy to notice such a headstrong attitude in others.
But what about you and me?
Isn't that just the typical the-pot-calling-the-cattle-black attitude?
It is. It always is.
We are masters of rationalizations. 

Warlocks of bullshit excuses.
I know I am.
I consider myself very good at creating habits.
Still, every now and then I discover that I am feeding myself beautifully packed lies and excuses.
Example?
My writing. In last 3 months, I wrote 3 articles
3 articles. This is a joke.
And the joke is definitely on me.
I have tried to justify it in dozens of ways.
And they all sound so right.
"I would like to write more but I …
have to concentrate on my learning
on my composing
go out more often and meet people
concentrate on reading more
concentrate on my company
don't have enough time.
The list goes on and on.
I feel sick when I just look at it.
Only recently did I grab the hammer of truth and tear down this wall of mendacity.
In the last few weeks, I have been writing at least 4-5 times per week.
And it feels great!
How did I do it?
I followed my own advice!
It doesn't matter what problem you have. The following framework should help you solve it. As long as you are honest, that is.
It's also worth mentioning that some of them require some planning in advance.
But you know – it's well worth it.
Decrease Activation Energy Of An Activity
Would you jump 5 times right now if you wanted to, or if there was some reward involved?
No doubt you would.
And one of the reasons why it would be so easy is the low activation energy of this activity.
The activation energy is the energy you need to start carrying out a given activity.
The lower the energy, the easier it is to start doing it.
But how does it exactly work?
Imagine that you live on the fifth floor and you would like to start running 4 times per week.
There is just one problem – your running shoes are in the basement.
Would you go up and down the stairs 4 times per week just to have a run?
Highly unlikely.
That's why, your first task is to eliminate superfluous obstacles which prevent you from taking up your desired activity.
Would you like to read a book in your target language 4 times per week?
Great. Then always keep it handy.
Would you like to listen to songs in your target language every day?
Great, then download a truckload of songs on your mobile.
It's much easier to play them if they are just one click away.
Remove Distractions
Decreasing the activation energy of your future habits is a good start.
But it is not enough.
You also have to make sure that you either eliminate all the distractions or increase their activation energy.
I know. It sounds very basic and you have heard about it 3472 times before.
But this time, don't just nod and do the things the old way.
This time, be a bit more strategic.
Plan ahead the plan of actions.
Distractions usually fall into one of 3 categories:
1) Technological distractions
The main culprits which pull you away from your work are mobile phones and the internet.
Shock, surprise, and astonishment! I know. It was hard to envision.
Turn off your mobile phone.
Block the time-devouring websites or temporarily disconnect your internet.
If it happens that you zone out and suddenly find yourself looking at the writing:
"Check your internet connection"
You will know that you tried to visit Facebook or other websites of this kind.
2) People
It always sounds wrong and cold but, anyway, here it is: people should also be classified and treated as distractions.
I know you love your wife/girlfriend very much but if she can't help but interrupt you every couple of minutes, you should have a talk with her.
Negotiate some distraction-free time so you can learn peacefully.
3) Environment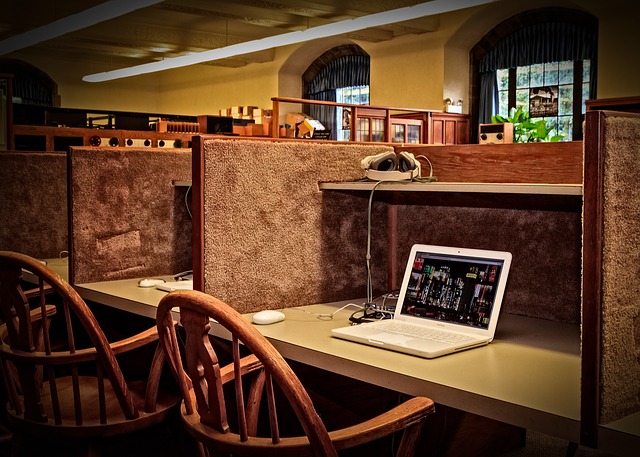 It is definitely good to learn in as many places as it is possible – it is beneficial for your memory, after all.
Just make sure that they aren't too noisy so you concentrate on the task at hand.
How Effective Is Increasing of The Activation Energy?
I get it – you probably still have some doubts.
Is increasing the activation energy of activities really that effective?
Can it really help me eliminate the pesky habits?
Yes and yes!
Just take a look at the results of this research:
Walking one-third of a mile longer from home to the nearest tobacco shop to buy cigarettes was associated with increased odds that smokers would quit the habit in an analysis of data in Finnish studies, according to an article published online by JAMA Internal Medicine.
Another great example of increasing activation energy to get rid of the unwanted behaviors is … donating organs.
Here is the excerpt from Money – Master The Game by Tony Robbins:
If you are in Germany, there's about a one-in-eight chance you'll donate your organs—about 12% of the population does. Whereas in Austria, Germany's next-door neighbor, 99% of people donate their organs. In Sweden, 89% donate, but in Denmark, the rate is only 4%. What gives? Why such a disparity?
If you expect to hear some Jedi mind tricks which are used to manipulate the minds of Swedish and Austrian citizens, think again!
The secret lies in the wording on the form.
In countries with the lowest donor rates, like Denmark, there is a small box that says, "Check here if you want to participate in the organ donor program." In countries with the highest rates, like Sweden, the form says, "Check here if you don't want to participate in the organ donor program."
That's the secret! Nobody likes to check boxes. It's not that we don't want to donate our organs. That little bit of inertia makes all the difference in the world!
I hope you are convinced by now!
Let's move on!
Set goals at the absolute minimal level
Being ambitious is good. No, it's great!
But here is the uncomfortable truth which we all have to face – we suck at predicting pretty much anything.
We can't reliably fathom how much time we will spend doing something.
We have no idea how much money we will spend the next month.
And we are terrible at predicting how difficult our goals are.
Example?
At the turn of each year, the flock of uber motivated people hit the gym.
Goal?
Work out at least 2…, no! 4 Times per week!
It doesn't matter that the last time they worked out was about 4 years ago.
There is simply no time to f*ck around!
Of course, after about 1-3 months, depending on their motivation, they run out of steam.
Going to the gym becomes a thing of the past.
It happens to the best of us.
But why exactly?
Setting goals is, without any doubt, useful.
But goal-oriented productivity has one, gigantic flaw – It rarely acknowledges that you and I are human beings.
You have bad days. Days when just a mere thought of doing anything productive revolts you.
So you come back from work.
Instead of starting your language learning session, you put on your I-am-a-lazy-and-disgusting-slob pants and start watching The Game of Thrones with a bag of chips.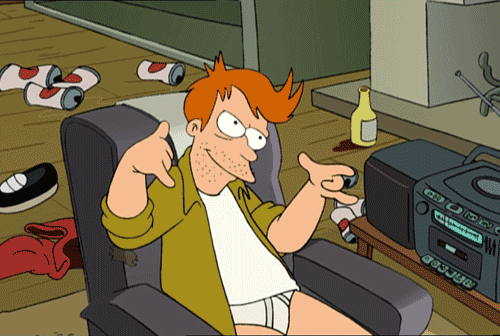 And, needless to say, you feel like "sh*t".
Repeat the above scenario a couple of times and you will find yourself ditching any budding habit.
Even though I have nothing against SMART goals, I don't believe that the productivity based on ambitious goals will get you far.
The most effective learners rely on systems.
Systems, on the other hand, are built of habits.
In order to create a durable habit, you should start with being consistent.
And there is no easier way to become consistent than choosing absolutely minimal goals.
How To Choose Your Minimal Goal
What I would suggest is:
1) Choose the frequency of your habit
2) Carefully examine your resistance to a potential intensity of your soon-to-be habit
Do you know that overwhelming feeling of resistance when you think about some very ambitious goals?
That's your brain saying, "Nah, thanks. We need energy – let's pulverize some chocolate pretzels and snort them!".
It's really easy to evoke this feeling. Test it yourself!
Imagine that your goal is to run 4 km 5 times per week.
Or learn 150 new words every day.
Try to analyze incoming feelings and thoughts.
If these activities are beyond your current reach, you will experience the overall feeling of anxiety. The more ambitious the goal, the more resistance you feel.
That's why, first of all, you should concentrate on being consistent in order to create durable habits
The rest will come.
Here are some practical examples.
1) I want to learn a foreign language regularly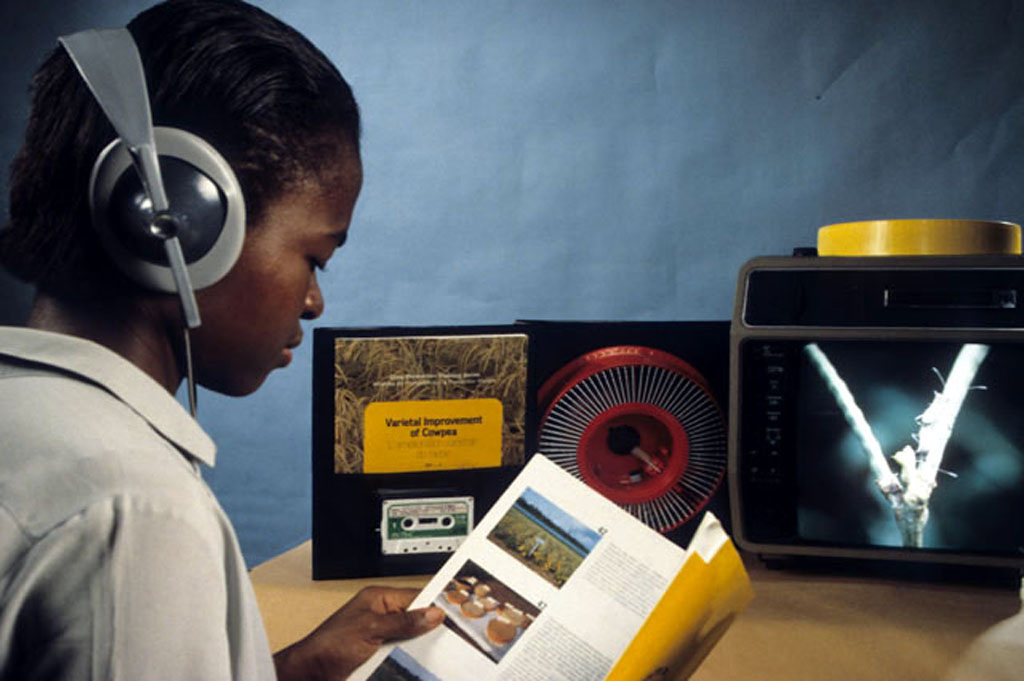 Depending on your current needs, you may choose one of the following goals:
Read one page of a book of your choice per day.
Learn 3 new words per day.
Listen to 5 minutes of radio.
If you feel the slightest prickle of anxiety, lower the bar even more.
2) If you want to run 3 times per week
Put on your shoes and walk at least 300 m away from your home.
Don't run. Just walk
If you still feel like running after covering this distance – go for it. If not, just call it a day. You did your job for today.
How Minimal Goals Turn Into Durable Habits
As you can see, these are not ambitious goals.
You don't set a bar. You basically put it on the damn ground.
That's why your brain is really ok with it.
After all, such activities require almost no energy – hence the lack of resistance.
And this is where the gist of this method lies.
You should choose your goals so that they don't trigger "No way in hell" response.
But am I really suggesting that you only do these tiny things throughout the day?
Of course not.
I love pushing the boundaries.
800 words per day? Hell yeah!
Getting headaches because of overlearning? Yes, please.
The thing is that the secret about doing anything regularly is showing up.
You have to let your neural networks strengthen enough so you don't have to even think about doing something anymore.
Happen what may – just don't break the chain.
Because this one day break is not a separate point in time, nor is it an unconnected incident. It actually affects the person you are trying to become.
Here is the amazing thing about being consistent – you build your endurance over time.
Even if you do as little as learning 3 words per day. Even if you run just 60 meters.
After some time, you get used to the intensity of your actions. And with the same amount of effort you can actually learn 6 words. And then 10. And then 50!
I still remember vividly the feeling of terror I felt when I thought about learning 20 words per day! It seemed like an impossible thing to do.
Many years have passed and these days, I consider myself lazy if I do less than 40-50 words per day.
Here is the quote to ponder:
"'We don't rise to the level of our expectations, we fall to the level of our training" – Archilochus
I will repeat once again. We suck at predicting almost everything.
Most of the time you might be convinced that you will perform some action. However, when push comes to the shove you fall flat like a hockey puck.
But if you do just a tiny bit day by day, you will create the system.
And make no mistake – having a learning system based on habits makes you a truly unstoppable human being.
Why?
Because systems are, most of the time, immune to any internal and external obstacles.
Years ago when I used to spend a lot of time at work.
You know the scenario. 10 hours at work, 2-hour commute.
You come home angry because the public transport sucks and a bunch of semi-retarded teenagers were blasting music through their mobile phones.
What's fascinating is that even then, I grabbed a quick bite and started poring over books.
I didn't really think about it. It was an impulse.
As if a little geek inside me was telling me to do it.
It's admirable but it's not as difficult as you might think. It's just a habit.
The one which took some time, of course. The habit nonetheless.
In fact, according to a Duke University study, 45 percent of a person's behavior stems from habit alone. And it's difficult to change a habit if you don't even think about it any more! – The Coaching Habit – Michael Bungay Stanier
The beautiful part of forming durable habits is that you actually learn to love whatever you do. The habit actually becomes a part of your self-concept!
Tie a new habit to preexisting routine/habit
Here is not so complicated logical loop:
Building a habit takes some time. And until a given activity becomes a habit, it's not automatic. And if it's not automatic, there is no certainty that you will remember to do it.
The solution?
Tie your new habit to preexisting routines.
Of course, you can try to rely on your willpower but such a strategy is rarely successful.
You don't want to drive yourself to the point of decision fatigue.
Example?
Let's say that you drink a cup of tea when you go back from work.
It might be a trigger for your new habit.
Learn a couple of words every time you grab your cup of tea. In no time, you will discover that learning new vocabulary has become an indispensable part of your tea-drinking ritual.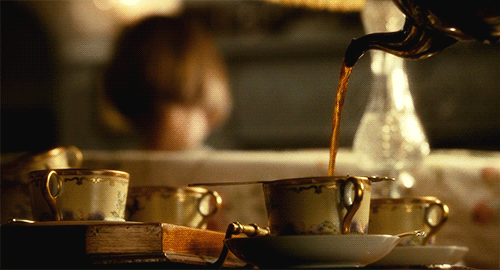 Once you get used to learning new words every day, you can expand this mini-habit and tie it to other routines.
Although most of the time it won't be necessary. Usually, after a couple of weeks, you will discover that your mini-habit turned into a durable habit!
You might actually start feeling anxious when you can't indulge yourself in performing a habit of your choice!
Back To You
So what about you?
Are there any habits you are trying to build?
Let me know!